Area Wage Index Reviews
---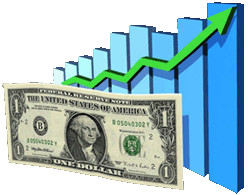 This extremely important component of the Medicare reimbursement formula is very often treated as a stepchild in the reimbursement arena. This data typically is prepared late in the cost report preparation process and therefore may not receive all the attention that it warrants. Many times a reimbursement director assumes that they will get back to this area and correct errors in the future, but may never get the chance. Changes by CMS in recent years have made the AWI a more elusive target than ever. In recent years the FI's placed $ 0's in the fields where they felt there was a question or problem with the data. As of August 31, the date CMS released the final AWI information for the upcoming federal fiscal year, more than 60 hospitals with less than 10% for Wage Related Costs (fringe benefits). Even if a hospital had no fringe benefits this field should have had at least amounts for FICA, FUTA, etc. Errors such as these not only hurt these 150 hospitals but pulls the AWI down for the entire MSA. We have worked with existing clients in an effort to obtain their MSA peers cooperation when their MSA-AWI was not increasing at least at the national average. As noted earlier, this work is performed annually at approximately 100 hospitals per year in multiple MSAs resulting in millions of dollars of additional reimbursement. We have performed our services on more than 900 hospitals and have increased all but one AWI.
On September 17, 2003 HAI gave a presentation to the Florida HFMA which offered historical as well as current information concerning AWI. If you feel that your local HFMA chapter could benefit from such a presentation please feel free to contact us. We would be more than willing to do so. Below is a link to a Powerpoint presentation that was used in the presentation.
Area Wage Index PowerPoint Presentation

Benchmark : It only takes a $ .24 change in your MSA's AWI to increase your Medicare reimbursement 1%.